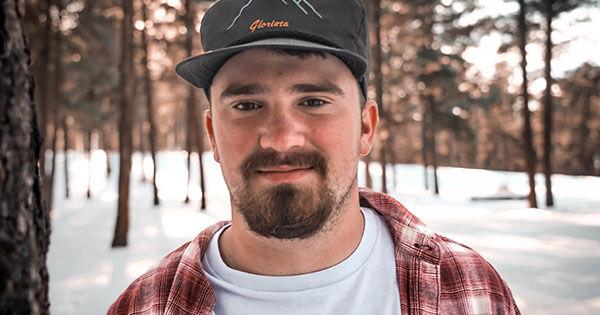 Kinesiology internship enables students to have hands-on experience | Messages
This semester, Neil Huskey is 50 yards closer to his goal of becoming a college sports director thanks to an internship he did for his kinesiology degree at the University of Houston-Victoria.
He graduated this month with a Bachelor of Science degree in Kinesiology and a major in Sports Management. During his senior semester, the Pettus student completed the new internship requirement of the UHV Kinesiology program by interning part-time for the athletics department at St. Edward's University.
"This internship opened a great opportunity for me to take the next step in my career and gave me the confidence that a career in college athletics is not out of reach," said Huskey.
His internship led to vacancies for research assistants from St. Edward's and another university. In January, he will join the Track and Field Department of Missouri Western State University in St. Joseph, Missouri as a research assistant while studying for his Masters Degree in Exercise and Fitness Management.
The UHV's Faculty of Kinesiology launched the internship program last year and kicked off in August, said Raymond Tucker, Associate Professor of Kinesiology and chair of the Department of Kinesiology, Health Studies, Counseling and Nursing for the UHV College of Education & Health Professions. To do this, the kinesiology degree programs in sports management, exercise sports science and health prevention must complete 300 hours of internship before graduation – this corresponds to part-time employment during the semester.
"We wanted our students to have the opportunity to learn by experience and apply what they learned in the classroom in an actual work environment and also build professional relationships," Tucker said. "If they find the right employer and do what is expected of them, other opportunities may arise."
The students secure their internship positions themselves, as they would if they were looking for a permanent job. During this semester, in addition to St. Edward's University, the students completed internships at Citizens HealthPlex, UHV Athletics and a professional soccer team in Dallas.
"The UHV Kinesiology Internship program is great because it forces you to apply what you learn in class to your work," said Huskey. "Personally, I work best and learn the most when I'm thrown in and have to learn to adapt quickly to my surroundings. There are many things to learn in the classroom, but I find applying that knowledge is the best way to grow as an individual, student, and professional. "
At St. Edward's, Huskey helped hire and manage 25 student employees, oversaw a new ticketing system for student athletics, acted as a point of contact for opposing team coaches and officials, oversaw the marketing of sporting events on campus, coordinated and supported the game day – and dismantling for home sporting events and assistance with the administration of the video and scoreboard systems.
"Cody Jones, Assistant Athletic Director of Operations at St. Edward's University, was great with my internship," said Huskey. "He has always tried to teach me new tasks that will benefit my future in athletics."
Tucker recently attended St. Edward's University and met Huskey's supervisor.
"He was very impressed with Neil and said he was well prepared for his internship," said Tucker. "In fact, Neil did such an excellent job there that they want more of our students to do their internships. This is a big plus for us. "
Huskey thanked the entire kinesiology faculty, including Willie Black and Chang Woock Lee, for creating the internship program and opening many doors to students. He also thanked Tucker, saying, "Dr. Because of his motivation and his desire for the best for his students, Tucker was decisive for the success of my academic career at UHV. "