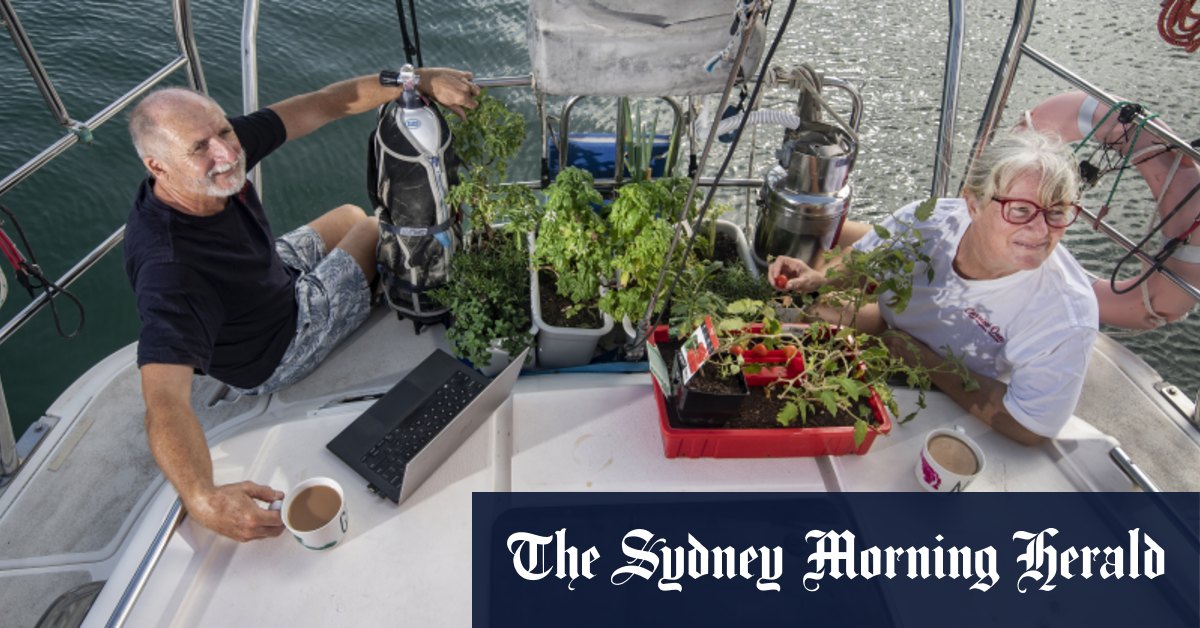 The 'blue nomads' who sold their home to WFY (yacht work)
Anita, 61, an administrative clerk, and Mike, 64, a systems engineer, managed to log in from their bohemian home while enjoying the changing scenery along the east coast.
"The boat is our home and I get a different backyard every few days, preferably a blue one and preferably a warm one," says Anita.
But the transient lifestyle is not without its challenges, which include the fact that they don't have a permanent mailing address and their yacht is serviced.
"If you need to buy anything, even a part for the boat, you have to send it somewhere," she said, adding that they are redirecting her mail to her son and notifying the electoral commission at voting time.
"The boat needs regular maintenance and that's one of the reasons it has the flexibility of being able to hook in and out. If we need to get something for the boat we can fix the boat instead of using savings or credit cards.
"It's a very symbiotic relationship with our boat. She takes care of us and we take care of her."
In March, to fund their transition, the couple swapped their longtime family home in Port Stephens for a property in Gladstone, which serves as a side income and will be waiting for them when they decide to retire.
But now Curry Oats is home. "We see this as a great opportunity that gives us a lot of flexibility. In mid-July I'm going to Indonesia. Meanwhile, we have benefited from proximity to connectivity [for work]."
The Business Briefing newsletter delivers important stories, exclusive coverage and expert opinions. Sign up to receive it every weekday morning.